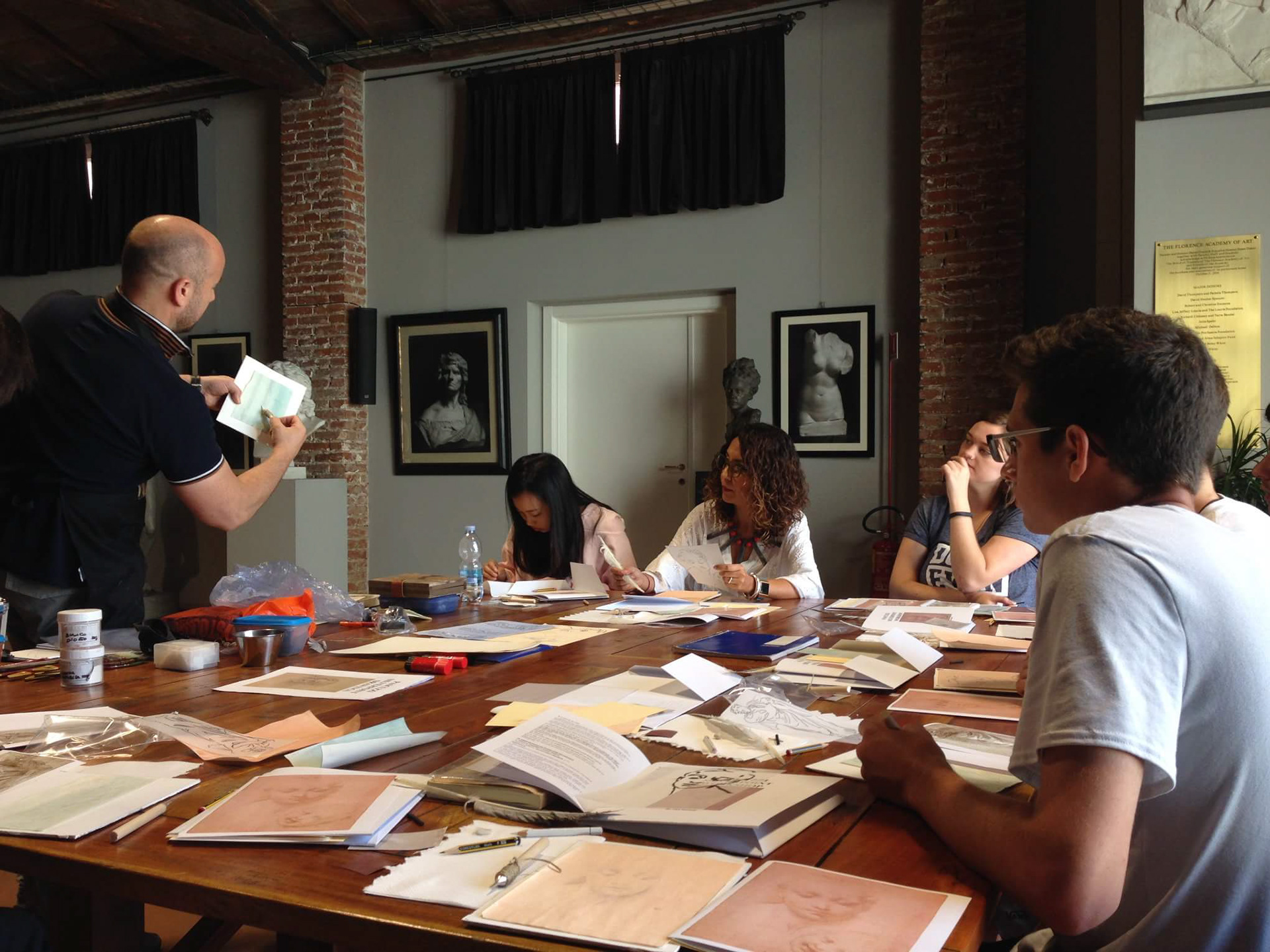 Samuel Hoskins works predominantly with oil paints on linen canvas. He was born at the beginning of the new millennium in Salem, Oregon. He is currently a student of oil painter Jim Richards. Hoskins has received numerous national and even international awards for young artists such as the 2018 Scholastic National Medal and a finalist in the Illinois Institute of Art International High School Contest where he placed 2nd out of thousands of entries from over 20 different countries. His has recently been accepted into the Florence Academy of Art in Italy into their Painting and Drawing Course starting the Fall of 2019.
   

   " 

 I have always possessed a strong passion for art. During my childhood, I was never like the other kids in that I found myself creating stories and drawing instead of playing video games or eating bugs. This mental divide between my interests and others was socially challenging for me and I had a difficult time finding people with whom I could connect. To combat the social awkwardness and anxiety I felt in a lot of situations, I began carrying a sketchbook around with me wherever I went. I discovered that I could accurately convey thoughts and ideas I had onto paper more effectively than I could with words. Over time, my sketchbook transformed from a shield I hid behind to a stage from which I can communicate. Once my mind was set on the endless potential that painting has to offer, it engulfed me like a wildfire. It has become an extension of who I am. When I am not painting, I study artists I admire, from the Renaissance master Caravaggio to current world class artists like Conor Walton and Daniel Graves.
          The chiaroscuro technique best resonates with me because I see it as moody, contrasting, and bold. I use this to portray internal conflicts and narratives through both the figures and their surrounding environment. By using oil paint with walnut oil as a medium and mineral spirits as thinner, I am able to achieve great detail and smoothness that is enhanced by the qualities of Belgian linen.
          Seeking to convey my unique perspective on reality, I start a painting by first sketching out my idea with no outside source whatsoever because I do not want to be initially influenced by anything outside of my own experience and perspective. After I have solidified an idea that I feel is worthy of being painted, I begin drawing in Photoshop developing the composition of the piece or working solely from live models. I paint by adding layer after layer to create a rendered painting that realizes my personal vision.
"